We are open for breakfast in La Verkin!
We are currently offering dine-in or takeout service in LaVerkin. We encourage you to support local business by simply placing an order or joining us for dinner at the best steakhouse in Southern Utah!!
Reservations are encouraged, but not required. We do have additional, open, first-come first-served seating, and walk-ins are welcome!
Hours:
Open Friday & Saturday: 8:00AM – 10:00PM
Open Sunday: 8:00AM – 9:00PM
Open Monday – Thursday: 11:00AM – 9:00PM
I was visiting my sister's in Hurricane and they suggested the breakfast, at a steak place. At the time I thought it was strange, but , they have a very nice breakfast menu. The coffee was top notch! Really enjoy it. We all ordered off the seniors menu. We still got a ton of food, which was delicious. Our server was so accommodating, my sister asked him to please take her bacon back to get it a little crispy, he was more than happy to do it. The prices were very reasonable.
Decent foods with cute cabin like atmosphere. Quite nice option to enjoy as part of your travel. Bread sticks were delivered so hot and crispy. To me bread sticks are kinda fast food, so I wasn't expecting much but its quality here was better than what I was looking for. Fried chicken cutlet was amazing as it was super crispy and juicy. Gravy sauce and veggies around it made it very pleasant taste experience. I got good impression from the menus I had and would love to try other foods if I get a chance. 음식도 맛있고 근사한 통나무집 느낌이라서 여행중에 식사하러 가기 정말 좋은 곳이었습니다. 특히 치킨까스(Chicken Fried Chicken?)가 진짜 맛있었어요. 육즙 넘치면서 바삭바삭한 튀김옷을 진짜 잘 살렸고 그 위에 소스랑 옆에 야채가 같이 아주 잘 어울려요. 아 그 육즙 넘치는걸 영상으로 찍었어야 했는데.
Excellent service Aldo is fantastic
MaryAnn Gibson
2023-11-06
New owner is awesome Food is best in the land!! Homemade from scratch deserts, fresh veggies, not your typical restaurant. This is one you don't want to miss out on. Experience THE BEST !!
The Stagecoach Grille lives up to all the reviews. We had reservations, recommended. Although the Grille was already busy at 5:30 on a Friday, our table was waiting, and the staff was excellent. Our waitperson, although very busy, was attentive and explained items on the menu. Even though the kitchen must have been busy, our food arrived in an amazingly short time and was very good. We enjoyed the zucchini starters, "the best burger in the southwest" and the traditional Greek salad. We were traveling through the area, but if we ever go back to the Hurricane area, we will certainly return to the Stagecoach Grille.
One of the best steaks I've had in while. Everyone's steak was cooked to perfection. my friends at the table were even raving about how good the veggies were. Our server Megan was wonderful. She was so attentive and funny. Definitely made and already enjoyable dinner even better.
One of the best steak dinners I ever had. The salad was also large and very good. Highly recommended.
Alisha was the best waitress ever , she made sure that our drinks were perfect , she was attentive and lovely. Vanessa was not our waitress but stopped at our table and spoke with us. . Vanessa and Alisha are both rockstars. We would come back but only if we could sit in there section.
Great meal and a terrific server. Enjoyed our dinner and had a nice evening out. Nice to have a local restaurant that appreciates locals.
We came here for our anniversary and have no regrets. We had a reservation, yet we showed up early and was immediately sat down. The ambiance is calm and enjoyable, and the wait staff was friendly and personable. Service quality is phenomenal and the food was fantastic. My wife and I both had the cowboy ribeye with baked potato, and were simply amazed. We both agreed when we left that it was the perfect place to go for our anniversary, we will be going back.
We dined in twice on our 4 day trip to Zion NP, the experience was THAT GOOD. I told Patty our waitress that I had been road tripping Utah for the past 2 weeks and that this had been the best meal I had eaten so far, and I wasn't lying! Incredible food, fresh tasting, packed with flavor. You can't go wrong here. They also comped the desert for my sisters birthday which was so generous of them. The service alone deserves its own review, both times our servers were excellent! Shoutout to Patty and Talon! Thank you, Stagecoach, for giving my family such great dining experiences and memories for us!
New in town it's 8pm and there ain't much open !! Saw the lights before we saw the building which is as the name implies has a real stage coach vibe happening Big car park with plenty of space Rustic western feel to the interior with plenty of tables to dine at Staff are super friendly and happy to chat about anything on the menu and offer local tips on the area Meals are generous and delicious with a good mix of traditional country style fare and some more modern dishes as well Looking forward to our next visit when back in the area
We arrived for lunch on Sunday October 29. We both got burgers. The food and service was excellent..
The food was delicious and the service was excellent! Friendly staff. We had the ribs and the beef stroganoff, yum!!
Your experience begins with walking in through western saloon doors. Since the host stand is immediately after, there is not much room to congregate and you might hit someone with the doors so I would be mindful. There are different sections to the restaurant, one included high-top seating, then two indoor patio areas. We were seated immediately in the patio which had views of the mountains and farm homes around us. Meghan greeted us with waters then later came around again for other beverages. The food and beverages were decent. I ordered the ham steak breakfast dish which was a simple breakfast plate. The ham was about a quarter-inch thick. It was on the dry side but still tolerable to eat. The scrambled eggs were plain so I doctored it with salt, pepper, and other condiments. I enjoyed the potatoes, they were fluffy and crispy from the fryer, but the biscuit was pretty bland. The coffee and cranberry juice were light and didn't have concentrated flavors. Besides the food, Meghan did an excellent job at taking our order and checking on us throughout our meal. We wouldn't mind stopping by the restaurant again, especially when there is snow because I think the ample amount of windows would provide a beautiful view of the landscape.
I was pleasantly surprised after visiting the stage coach grille! Ample parking. Cute country decor throughout the business. Friendly staff. The menu has enough choices like salads, a burger, all kinds of steaks, desserts, and a few apps to choose from. Also a delicious beer, wine, and cocktail menu. I tried a couple local beers, my wife had a glass of wine and a margarita. Overall, nothing disappointed! We had a 3 course meal and enjoyed every aspect of it! 10/10 recommend
Great atmosphere, attentive staff, interesting decor in and out and good food. A great place to eat.
We stopped in after hitting the falls in Zion for lunch. Prime rib sandwich with fries was a perfect 10! We are going to have to try this place for dinner soon! Great service, cool layout of the restaurant. Would 100% recommend!
Denise Purnell Valverde
2023-10-19
recommends
Pleasant staff and atmosphere, enjoyed the Stagecoach burger and fries, would definitely come back again.
recommends
I came in a skeptic, but with the price point of $1,500 I made a profit of $22,350. The result has been the feedback from pros and customers has been amazing in terms of profits and the customer service is one of best departments I've ever dealt with, and have referred 2 customers who are also very happy . This is a reputable bitcoin Investment Platform to invest in, You can contact her to earn... Email:anitacrypto44@gmail.com WhatsApp:+15023245963‬
recommends
Manager was very attentive, large portions, friendly waitstaff
recommends
In from out of town at Zion national Park, I had moderate expectations for dinner at the Stage Coach Grill. After looking at the menu, I decided on the chicken fried chicken, which was absolutely fantastic. I also had two margaritas which were spot on. Typically on vacation I will go to different restaurants, but I will most likely return tomorrow for lunch or dinner again. I said at the bar and the service was excellent. Very friendly.
recommends
When traveling we always dine where the locals do. The Stage Coach meets that criterion as it attracts tourists like us. The menu was American traditional (steaks, ribs great salads). The hospitality & service were exceptional.
recommends
Congratulations to me, and all thanks to Mrs. Sonia Harold she never stop doing miracle's. I was so shocked and amazed the very moment I received my second profits in my Bank account this is wonderful. indeed good work deserve great recommendation, after my first profits I had to reinvest my $600 in his company, which after 5working days I got my second profits of $5,100, I'm very excited, may God continue to Bless you. Anybody in search of a professional and trustworthy forex expert do not hesitate to contact Sonia Harold now via on WhatsApp: +12016323095 Email: soniaharold91@gmail.com
Holly Sly Ziemba
2023-05-27
recommends
Wow...the food was absolutely awesome. Our steaks were cooked perfectly, portions were awesome, and the service was really good. We highly recommend you check this place out. Worth every penny! PS- I never eat my whole steak, but that prime rib was so good that I had to. 🙂
Michelle Muzic
2023-05-01
recommends
Amazing food!!! Great service and fun atmosphere.
recommends
Do you still doubt when you hear people saying that Mrs Cathy Frederick is the Best when it comes to Online Forex Trading and earning of good profits? then I tell you today doubt no more because with Mrs Cathy your trading is safe and secure. Mrs Cathy Frederick is the only account manager who I know that can turn $500 into $7,700 in just 7 working days. I don't know how Mrs Cathy managed to do this but I'm grateful to have come in contact with her, contact her via: Email:cathyfrederick867@gmail.com WhatsApp:+18504466717
Piliinkiiey Bontle
2023-04-23
recommends
I can invest my last dollar with only one person and that's Mrs Linda james who prove to be the most honest and trustworthy Expert trader. she's the best account manager I have ever known or heard of. She has been helping me. I started with just $900 and now am getting great profits like $6,500 upward. You get to withdraw yourself after 6-7days of trading, no extra commissions. If you are really interested, You can contact her via: Email: Lindajames0337@gmail.com WhatsApp +1 (832) 324-5625
Smoked ribelicious! Awesome. Our waiter was super. Knowledgeable , friendly… great at his job! Food was excellent. The smoked ribs were meaty, plentiful and had a delicious sauce. I also could believe how fast the food came. The local amber ale was really good.
OUTSTANDING RESTAURANT WITH OUTSTANDING MANAGEMENT & STAFF ! In point-of-fact, we ate two meals a day at the Stage Coach Grille, and only the fact that we had imminent airline reservations...kept us from staying through Christmas ! We're from northern California's 'Bay Area', and we have nothing to match this 5-star experience. Jimmy Stover - a grand manager and Renaissance Man if ever there was one, and Chuck-our wait staff member ...gave us the best treatment we've received since we literally cannot remember when. We're not family, but we were treated as family, and we will always be grateful...and humbled. Now...for the food: breakfast (not offered every day, darn it) was as good as any, anywhere. Lunch and dinner...were BETTER than offered anywhere. As stated at the beginning, we are part of a large megalopolis of millions of people, but food like this (plain American comfort food, hot, and flavorful) no longer can be found in San Francisco's suburbs...or San Francisco, itself. The only time we stopped shoveling food down our gullets was when we were lost in conversation with Jimmy or Chuck. That is compliment of the highest order. We had no complaints about a-n-y-t-h-i-n-g...since multiple experiences on different days had n-o-t-h-i-n-g wrong or left wanting. We commend the Stage Coach Grille...to the Heavens, above, and urge the reader to go there, and partake of whatever your heart desires..., but go before the lines of locals start to form...to maximize your pleasure. Thank you management and staff for the EXCEPTIONAL hospitality and first-class food; you could not have done any better. P.S. We will return...for a host of reasons...including Mr. Stover's pledge to open up for Christmas...just for us..., and my reciprocal promise to bring presents for every member of the restaurant staff.
The most popular place in La Verkin for good reason. This is a very busy place for good reason! We had to wait half an hour (though they predicted 45 minutes) for a table, so best to book in advance. Outside is a model stagecoach by the large car park. The building is old fashioned inside. There is a wonderful atmosphere here and everyone smiles. The food is excellent and comes in huge portions. Enjoy!
Definitely recommend Fried chicken & chicken fried steak were amazing! Prompt & friendly service, fresh veggies. Fried zucchini was yummy! Too full for dessert.
WOW! We were heading to Zion from St George airport. We were starving! We decided to stop and check it out for dinner. Atmosphere was amazing! Service impeccable! And food was out of this world! My son said his burger was the best he ever had! Great beer selection too.
Seriously good home cooked food and great staff. Seriously great food and friendly staff I had the beef pot roast. It was superb. Topped off with strawberry cheesecake! Amazingly good. And a fabulous G and T. Thank you! Great place. Loved it.
Leckere Steaks Sehr schönes Restaurant mit freundlichem Service. Vorspeisen sehr gut und gute Portionen. Die Steaks sind hervorragend. Wir hatten Flat Iron, New York und Ribeye, alle auf den Punkt gegart.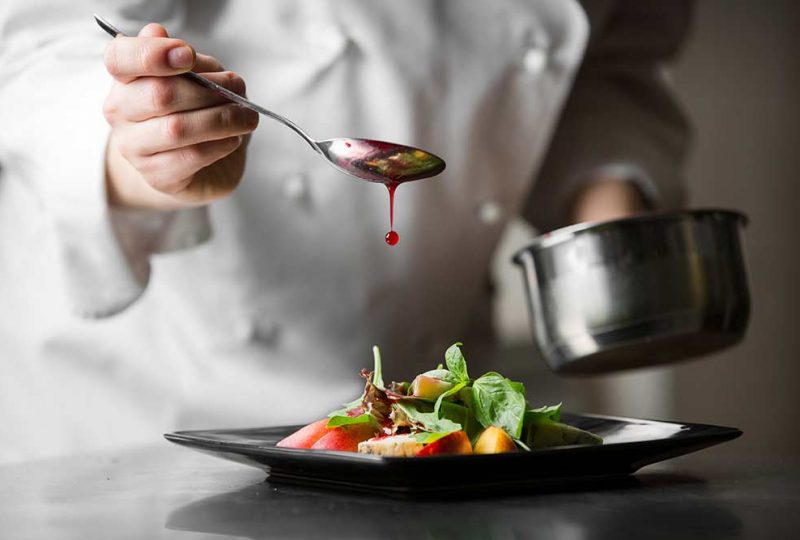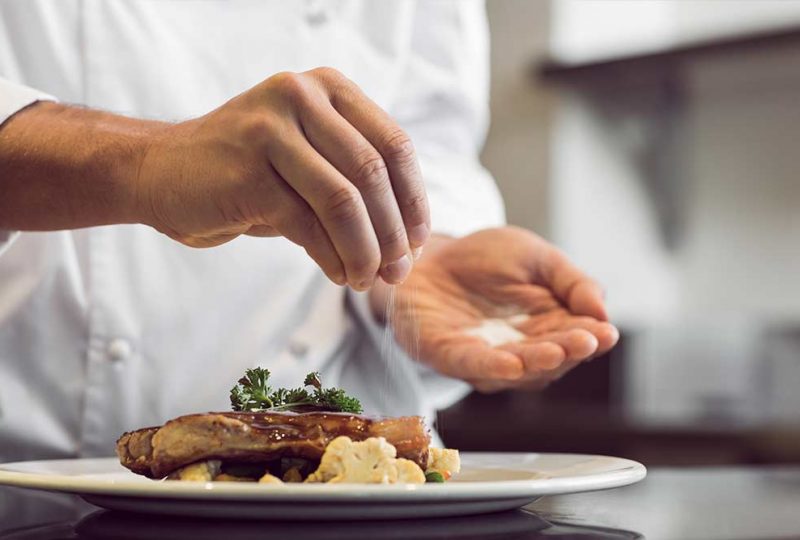 The Stage Coach Grille serves the highest quality, made-from-scratch menu items. Quality is never compromised. We're strong believers in breaking away from the mundane, bean counting, portion control restaurants that have become the American standard.
The Stage Coach Grille is an old-fashioned, slowly cooked, fresh ingredients, type of restaurant and steakhouse located just a few miles west of Zion National Park in LaVerkin. New owners, Benito and Dania, invite you to make a reservation and see for yourself that the Stage Coach Grille is the best full-service restaurant in the valley.
READ MORE